How SAM Solar Heating Works
Solar Air Module (SAM) has range of uses including, solar heating, home ventilation, drying rooms, sub-floor ventilation and reducing mould, dust mites & condensation. Give us a call on 1300 655 118 or the SAM solar heating website to find out more.
SAM works by the solar air heater fan drawing in fresh, outside air in through a filter and into the collector. From here the sun will heat the air before it is supplied into your home, heating and ventilating your house with no energy costs! The amount of SAM modules you'll need will depend on the area in your home you want solar air heating and ventilation in. SAM is also great for solar drying rooms and sub floor ventilation. See how well the solar air heater works with live SAM data from an Australian installation!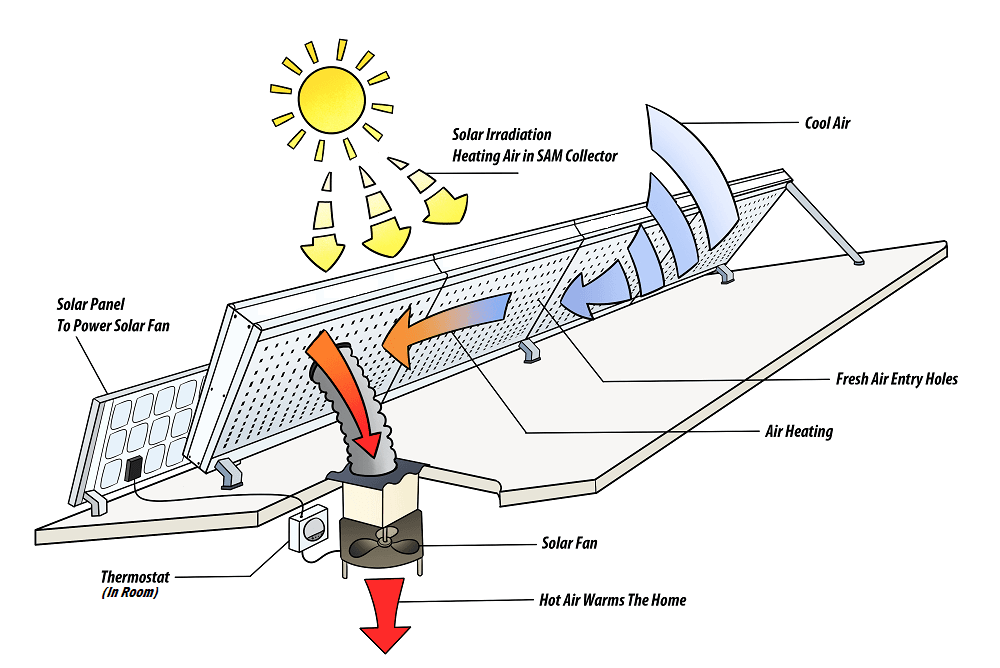 The SAM system pumps huge amounts of fresh, warm and dry air into the house, which keeps the ambient temperature at a comfortable 20+ C for long periods of time. This has reduced both our overall heating cost and reliance on fossil fuels.

– Michael Matuschka, Ulladulla, NSW. View more solar heating Solamate reviews.
Benefits of Solar Air Heaters
The SAM solar air heater has multiple uses including; solar air heating, home ventilation, solar drying rooms, subfloor ventilation and mould, dust mite and condensation reduction for the whole house with no running costs. SAM is perfect for cold weather to help you wake up to a warm home and use your heater less. It's also great during the warmer months to improve air quality, reduce mould, condensation and asthma causing dust.
• Provides free heat from the sun
• Ensures a healthy & comfortable
environment
• Eliminates mould & mildew
• Increases efficiency of existing
heating systems
• Keeps buildings fresh & dry
• Improves air quality
• Minimises condensation
• Simple installation
• Saves you money!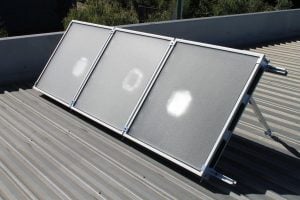 For more information visit the Heat with Solar website or call us on 1300 655 118!